Changzhou Fengyuan Micro &
Special Motors Co., Ltd.
Add: East of Huanghe bridge, Cailing road, Qishuyan district, Changzhou city, Jiangsu province
TEL: 0086 519 88388108
FAX: 0086 519 88380578
Email: fy.kathy@fy-motor.com
Company Profile
Categories:

About Us

Time of issue:

2017-12-20 00:00:00

Views:

0
Changzhou Fengyuan Micro & Special Motors Co.,Ltd(hereafter "FYM") is a professional manufacturer and exporter of PM stepper motor, with capital of 1 million RMB, and manufacturing area of 15000㎡,we have the produce capability of 10 million motors per year. FYM has experience in this area for 20 years, we are a leading supplier from technique worldwide.
Our manufacture system was certificated by ISO9001(ver. 2000) and TS16949(ver. 2002). Our products are CE, ROHS certificated. 60% of FYM's products are overseas market.
Our main products including 9 series PM stepping motor with diameter from 10mm to 64mm, which are used in the area of computer peripheral equipment, entertainment lightings, automotive, bank finance system, boiler, etc.
At FYM, we are commited to providing the highest level of customer service, competitive pricing, speedy delivery and a comprehensive, cutting-edge product offering, Our limited goal is your satisfaction.
Scan the QR code to read on your phone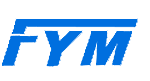 Tel: 0086 519 88388208
Fax: 0086 519 88380578
Product manager: Mr.Yu
E-mail: info@fy-motor.com
Add: East of Huanghe bridge, Cailing road, Qishuyan district, Changzhou city, Jiangsu province, China